Dog guards & Cargo dividers
The best place to a buy tailor-made dog guard for your car (also known as a cargo separator) is through Car Parts Expert. With a dog guard you can safely transport your pet, but it also protects the driver and passengers from the dangers of unsecured cargo in the boot space. With a custom-made dog guard, all side airbags remain functional in the event of an emergency stop or accident. With universal dog guards this is often not the case. In some EU countries (like Germany, Italy and Spain) it is mandatory to transport your dog at a leash or behind a dog guard. Our high-quality dog guards can be installed or removed in only a few minutes.
A dog guard can often be combined with a matching cargo divider. With a cargo divider you can create a safe space for your pet by separating it from the baggage in your trunk space.
Product features:
For safe transport of your pet and protection against unsecured cargo in the boot space
Vehicle-specific design
Strong metal construction with high quality, scratch-resistant coating
Easy DIY installation
No vehicle modification required (no drilling or screwing)
Including clear fitting guide
Easily removable
Dog guards and dividers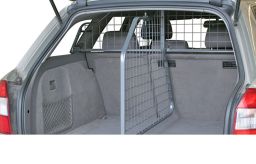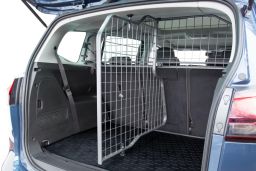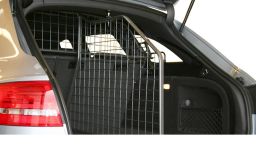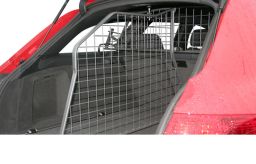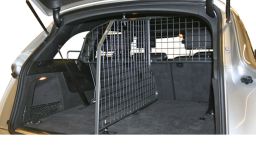 Not for models with an integral...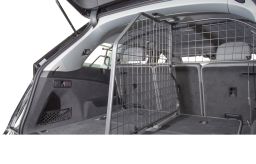 Not for panoramic sunroof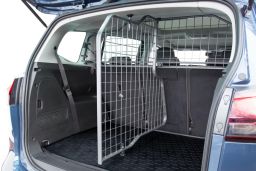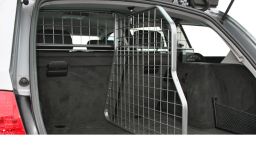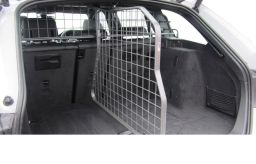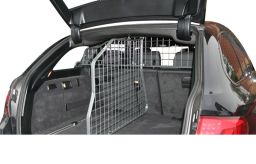 Not for sunroof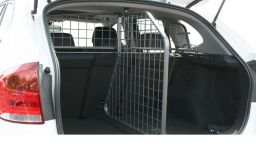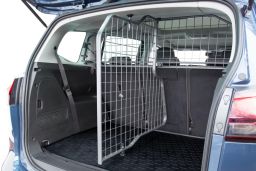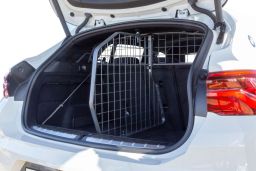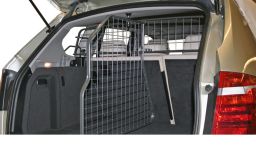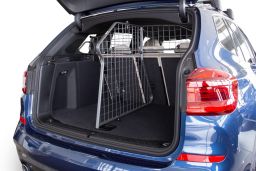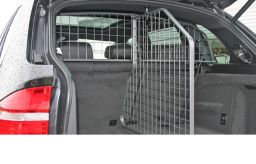 Not for models with mini spare tyre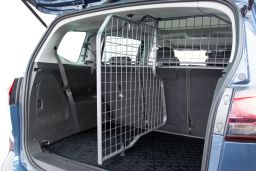 Not for models with mini spare tyre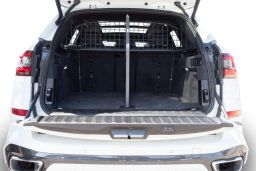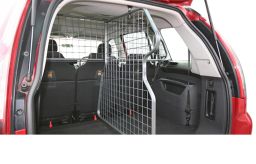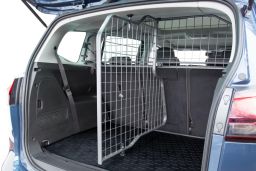 Only two-wheel drive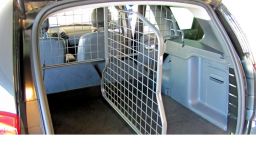 Only four-wheel drive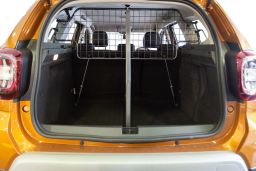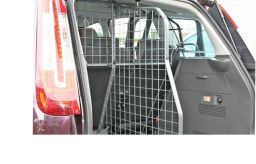 ---
These products are also available for your car model